Was up in NOLA going hammer for all of 1.5 days, but in that short time I:
-Ate at Mother's AND Acme (and scheduled a subsequent appointment to have my cholesterol checked)
- Made it to the airport where we ran into Pooch and Hosea from
The Game
... walking hella slow with what appeared to be their mommas, cousins and aunties in tow!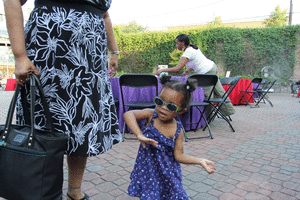 What I wore-
Jeggings from GAP (clearance for 20 dollars!)
Tank from H&M
Hair-
Took it back to my
LA adventures
, and turned a sad Twist-Out into a lil' asymmetrical number!